The VTS Warfighter™ is a low-profile and lightweight build from within the Vanguard full size lineup of personal defense tools. With a blade length of 4.5 the knife is optimized for its intended use and meets a full range of professional requirements. Purpose built and straight forward, the Warfighter™ is a tool of choice amongst discriminating professionals, as well as an effective EDC solution for responsible armed citizens.
Product Overview:
The VTS Professional series™ is a "Limited Edition" custom build, exclusively designed by Vanguard Tactical Systems® and hand made in small batches by Wes Crawford of Crawford Knives.
The build utilizes CPM S35V steel for its edge retention, improved toughness and corrosion resistance to withstand a full range of austere work conditions. The blade features a black non-reflective DLC finish with a HRC of 58-61. The blade design and geometry for this build features a classic Tanto grind, chosen for its strength and penetrating ability during the rigors of hard use.
The custom file work within the contoured thumb ramp and the rear of the tang insures a consistent purchase. The combination of the flat handle and G10 scales, along with the deep finger notch and the radius of the palm swell locks the knife securely into the hand. These design properties and attributes assist the end-user with the overall stability and increased control of the knife during dynamic applications.
Sheath Design: 
The VTS Warfighter™ comes equipped with a low-profile custom kydex sheath utilizes a "Pancake" design with ¼ inch grommets. The spacing supports a variety of mounting solutions to meet your personal, or professional requirements. Each sheath is hand fitted and the retention is set for that specific knife. The thumb break and index ramp have been slightly reduced and lowered to assist with ease of access to support a rapid and repeatable draw.
Hardware: 
Each rig is set up and shipped with a Discreet Carry Concepts ™ Mod 4 Universal/Height adjustable HLR Discreet Gear Clips™ -1.5 belt spring clip.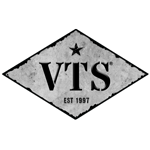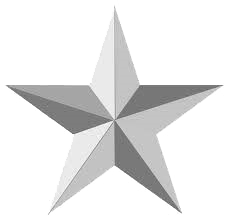 Blade steel: CPM S35V
HRC: 58-61
Finish: Black DLC 
Blade style: Tanto
Blade length: 4.50"
Blade thickness: 3/16"
Overall length: 9.50"
Tang: Full 
File work: Thumb ramp and tang
---
Handle:
Double Black G10 Scales with recessed "Chicago" screws
---
Sheath:
60 gauge Kydex "Pancake" design with 1/4" grommets
---
Mounting Hardware:
Discreet Carry Concepts ™ Steel Spring Clips
---
Current Lead Time:
Approximately 8–10 Weeks